Zhangjiajie is indeed famous for its stunning natural scenery. Tourists who come to this place want to see firsthand the beauty of this destination. a lot of interesting spots and can be felt by fellow travelers including;
Tianzi Mountain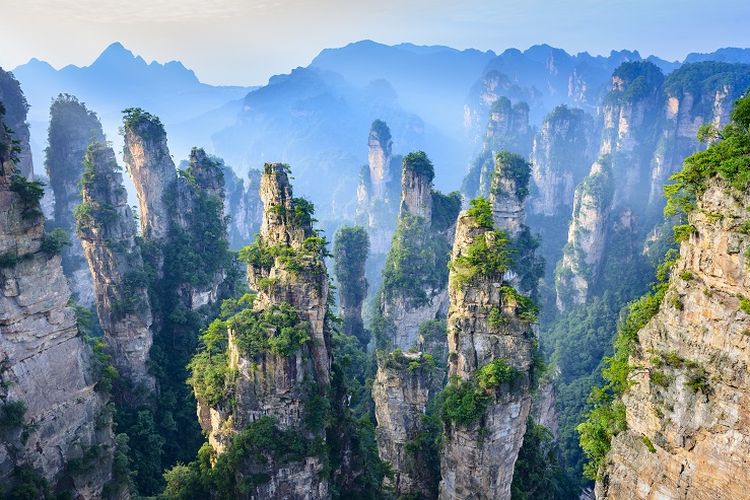 Source : Travel.kompas.com
Tianzi Mountain is one of the main attractions in Zhangjiajie. The towering sharp rock mountains are even more beautiful with the fog that envelops them.
Zhangjiajie Glass Bridge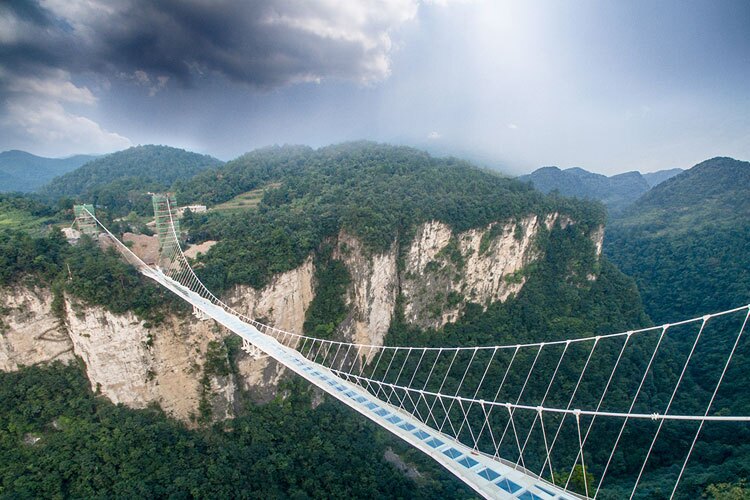 Source : Chinatravel.com
This bridge is called one of the longest and tallest glass bridges in the world. This 430-meter-long bridge has been open to the public since 2016. From the top of this bridge you can see the overall beauty of the Zhangjiajie Grand Canyon. It's like walking between canyons.
Tianmen Mountain
Source : wallpaperflare.com
Tianmen Mountain is the most beautiful mountain in Zhangjiajie. Tianen in Mandarin means Heaven's Gate. You can enjoy Tianmen Mountain by taking the cable car that takes you to the top of the mountain, or by walking on the Glass Plank Road, which is a glass bridge on the edge of a cliff.
Tianmen cave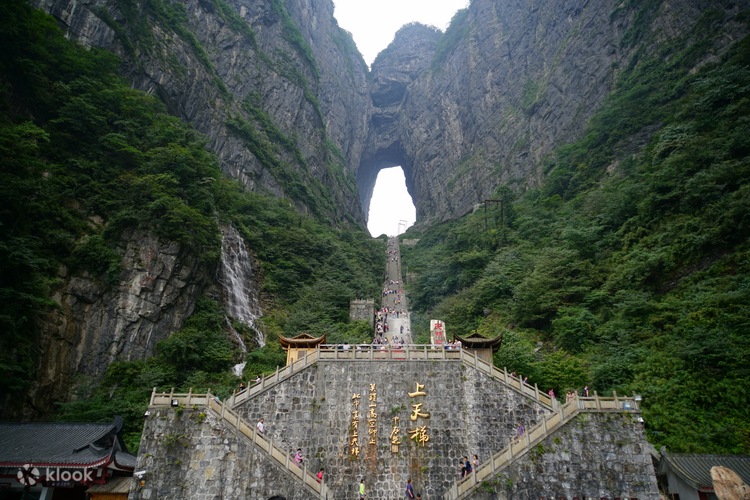 Source : klook.com
Tianmen Cave is a 30 meter hole between two cliffs between Tianmen Mountain. To get there, you have to pass through 99 sharp winding roads that can be reached by small buses, then climb 999 steps to reach the big hole.
Interested in visiting this place, let's book your plane tickets now!!!